Format: Video and Transcript
Is This You?
As a legal nurse consultant, you play a crucial role in helping attorneys identify medical malpractice cases that are meritorious. There is a lot at stake in a medical malpractice case – the costs, the potential recovery for the plaintiff and the reputations of the defendants. Using your medical knowledge and analytical skills, you are in a prime position to help attorneys understand the merits of a medical malpractice claim. You can be the light that guides the attorney to the meritorious claims.
Description of Webinar
In this 90 minute webinar, you will learn:
How to establish the standard of care
How to identify theories of liability
How to use key elements of effective case screening
How to spot case winners and losers
How to avoid pitfalls of medical record analysis
Join us for 90 minutes as two experienced legal nurse consultants and expert witnesses give you insider tips on the legal nurse consultant's role in the complex world of medical malpractice. Barbara Levin and Pat Iyer have combined 40 plus years reviewing cases as expert witnesses; they'll share their deep knowledge with you. You'll hear about their most memorable cases and the lessons you may learn from them.
Speakers
Patricia Iyer MSN RN LNCC is president of The Pat Iyer Group, LLC. She testified in medical surgical nursing malpractice cases for 20 years and currently testifies to explain the medical records to the jury. Patricia was the president of Med League Support Services, Inc., an independent legal nurse consulting firm established in 1989 and sold in 2015. Her company provides attorneys with case screening services. Pat is the author, editor or coauthor of over 800 books, chapters, case studies, online courses or articles, most of which present medical legal issues. Along with Barbara Levin, Kathleen Ashton and Victoria Powell, Pat coedited Nursing Malpractice, Fourth Edition, Lawyers and Judges Publishing Company. She is a past president of the American Association of Legal Nurse Consultants.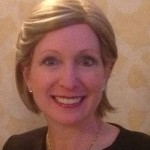 Barbara Levin BSN RN ONC CMSRN LNCC currently reviews medical surgical and orthopaedic nursing malpractice cases as an expert witness. She is on the Board of Directors of the National Association of Orthopaedic Nurses. Barbara has received recognition from Massachusetts General Hospital in Boston, where she works as a Clinical Scholar on an orthopaedic/trauma unit. Barbara is serving as an appointed member of the Massachusetts Board of Registered Nurses. She is a past president of the American Association of Legal Nurse Consultants and along with Pat Iyer, coedited Medical Legal Aspects of Medical Records, Second Edition, Lawyers and Judges Publishing Company. Barbara has extensive teaching experience presenting her expertise to physicians, nurses, students, and others.
Medical Malpractice LNC Case Screening