Format: Video and Transcript
Learn simple and easy ways to manage and understand your money so that you can grow and better manage your business. In this one hour program you will learn how to:
Identify and choose a simple and easy way to track your money and set budgets
Get tips and tricks on understanding what you find
Refine your financial goals and how to use the techniques to achieve them
Presenter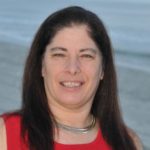 Wendy Cassera is an accomplished and experienced international speaker. She enjoys discussing such topics as How to make more with what you have, How to make bookkeeping simple and easy for you, and Taxes, taxes, and more taxes. She has over 25 years of experience in all facets of accounting, bookkeeping and tax preparation.