Format: Video and Transcript
Do you want to feel so comfortable and confident in your ability to use what you know?
Are you ready expand your skills and talents to make a bigger impact on the world?
Do you want to retain the clients you want and avoid the clients you don't want?
In this one-hour program, Chris Makell will help you achieve this and more!
Presenter: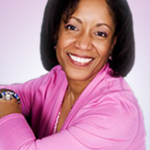 Chris Makell is an author, speaker, and courage in business trainer. She loves working with business leaders around the world as a business consultant to service professionals and organizations committed to experiencing and encouraging their clients to create uncommon success and impact in their lives and businesses while, of course, making great money. Before she found my calling as an entrepreneur and coach she worked in global corporate positions for over 25 years. Chris has written and published two top selling books, and she received the 2014 Women Owned Business award.
Win Over and Retain the Clients You Want