Format: Video and Transcript

You are a legal nurse consultant helping an attorney with a medical malpractice case involving the operating room. The attorney turns to you and asks, "Is this a viable claim?" Do you know how to screen operating room cases for merit? Do you know the roles, responsibilities and special language of the operating room?
Gain insider information from an OR nurse, who will take you behind the OR door into the unique world of the operating room. You will gain confidence in your ability to recognize key operating room safety issues. You will gain credibility with your attorney clients when you are reviewing operating room cases.
Presenter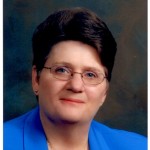 Dianna McCorkle R.N, B.S.N, CNOR is a certified operating room nurse with ten years of extensive experience as a perioperative staff nurse, educator and expert witness. She currently is involved in safety and nursing management in the O.R. She is the coauthor of Perioperative Nursing Liability, a chapter in Patricia Iyer, Barbara Levin, Kathleen Ashton and Victoria Powell, Nursing Malpractice, Fourth Edition, 2011, Lawyers and Judges Publishing Company, Tucson. Dianna is a perioperative nursing expert witness who has presented nationally about patient safety issues.
Deciphering Operating Room Nursing Liability