Format: Video and Transcript

You want to be able to expedite the review of electronic records. You know that electronic medical record use will increase as more facilities and physician offices invest in this technology.
Do you want to sharpen your skills in understanding the intricacies of electronic medical records (EMRs)?
Do you need to probe the details of an EMR but don't know what information is hidden?
Do you need to analyze the information in reams of printed EMRs?
In this one hour webinar you will learn:
1. To make sense of the maze of information in an EMR
2. How to request the data you need through audit trails
3. How a healthcare organization's use of EMRs makes it both strong and vulnerable
Presenter: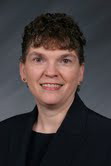 Mila Carlson PhD, RN, CLNC, CNLCP
You'll hear insider information from a legal nurse consultant who assisted in developing an automated patient scheduling system. As part of a joint ventur, Mila provided sales and training for the software, in addition to using it on a regular basis at the hospital. She worked for a national information systems company that developed and implemented EMR systems. Dr. Carlson's dissertation topic and research project were evaluating EMR implementation in physicians' offices.
Dr. Mila G. Carlson is the Founder and President of Mila Carlson & Associates, P.C., Legal Nurse Consulting/Life Care Planning, based in Rockford, IL.
Electronic Medical Records: How to Navigate Your Way Through the Paper Printouts