Format: Video and Transcript

We know that attorneys may ask for cell phone records to determine if a driver was talking on the phone during a car crash. But there is so much more information available that may help or hinder an attorney's case: recorders, cameras and more! Do you know what a 911 tape says about an incident? Do you know what can exonerate or snare an individual?
In this one hour webinar you will learn:
1) The technological devices that may contain information to confirm or deny allegations involved in a case.
2) What information these technological devices retain
Presenter: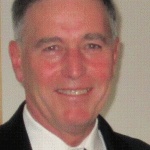 Tom Quail RN, worked for nine years as the clinical coordinator for the Commonwealth of Massachusetts Department of Public Health, Office of Emergency Medical Services (OEMS). The OEMS licensed ambulance services and individual emergency medical technicians (EMT) licensed at various levels, Basic, Intermediate, and Paramedic. He investigated complaints regarding patient care issues, including some high profile cases that were reported in the media.
Tom has a background in Emergency Medicine that spans over 30 years. He has been an EMT for 38 years, an RN for 30 years, and an LNC for 11 years. Tom has published articles in the field of Emergency Medicine, Forensic Science, Law Enforcement, Legal Nursing, Nursing, and Toxicology. He is a member of both the American Association of Legal Nurse Consultants and Southern New England Chapter of the AALNC; member of the American Academy of Clinical Toxicology; associate member of the Northeastern Association of Forensic Scientists; a charter member of the National Association of Emergency Medical Technicians and a member of the Massachusetts Association of EMTs.
Powerful Discovery Tools through Technology