Format: Video and Transcript
Is This You?
Are you looking for practical tips for organizing medical records that were generated by a computer?
Do you want to learn options for analyzing electronic medical records?
Do you know how to efficiently review electronic medical records?
This program is for legal nurse consultants who want to efficiently organize and analyze electronic medical records.
Description of Webinar
The use of electronic records for case review will increase as more facilities move toward utilizing EMR software. Becoming more familiar with these types of records will allow you to improve record review in an expeditious manner. This webinar will provide you with the knowledge needed to be able to decipher electronic medical records. You'll be taken behind the scenes so you will be able to decode these records and better assist your attorney clients.
In this one hour webinar you will learn how to:
1. Evaluate medical records provided for a case to organize and improve efficiency
2. Develop awareness of processes to facilitate record review and report writing
3. Incorporate tips for medical record organization and review into your LNC practice
Speaker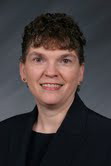 Mila Carlson PhD, RN, CLNC, CNLCP
You'll hear insider information from a legal nurse consultant who assisted in developing an automated patient scheduling system. As part of a joint venture, Mila provided sales and training for the software, in addition to using it on a regular basis at the hospital. She worked for a national information systems company that developed and implemented EMR systems. Dr. Carlson's dissertation topic and research project were on evaluating EMR implementation in physicians' offices.
Dr. Mila G. Carlson is the Founder and President of Mila Carlson & Associates, P.C., Legal Nurse Consulting/Life Care Planning, based in Rockford, IL.
The Medical Records Arrived