Description
This program is a free bonus with your membership!
Are your clients not paying on-time? Are you having to chase down that slow payer constantly? Would you like to set up the right system to avoid these problems? Pat Iyer can help you solve these problems and more!
Speaker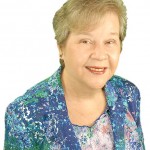 Patricia Iyer MSN RN LNCC is president of The Pat Iyer Group, LLC. She has organized and reviewed thousands of medical records over the last 25 years she served as an expert witness and legal nurse consultant. She will provide you with proven tips, tools and tactics on how to overcome medical records challenges.
Patricia is also the president of Med League Support Services, Inc., an independent legal nurse consulting firm established in 1989. Her company provides attorneys with medical record analysis. Pat is the author, editor or coauthor of over 185 books, chapters, case studies, online courses or articles, most of which present medical legal issues. Along with Barbara Levin, Kathleen Ashton and Victoria Powell, Pat coedited Nursing Malpractice, Fourth Edition, Lawyers and Judges Publishing Company. She also coedited Medical Legal Aspects of Medical Records, also published by Lawyers and Judges Publishing Company. See this link for other valuable books written by Pat. She is a past president of the American Association of Legal Nurse Consultants.
Minimize Collection Problems